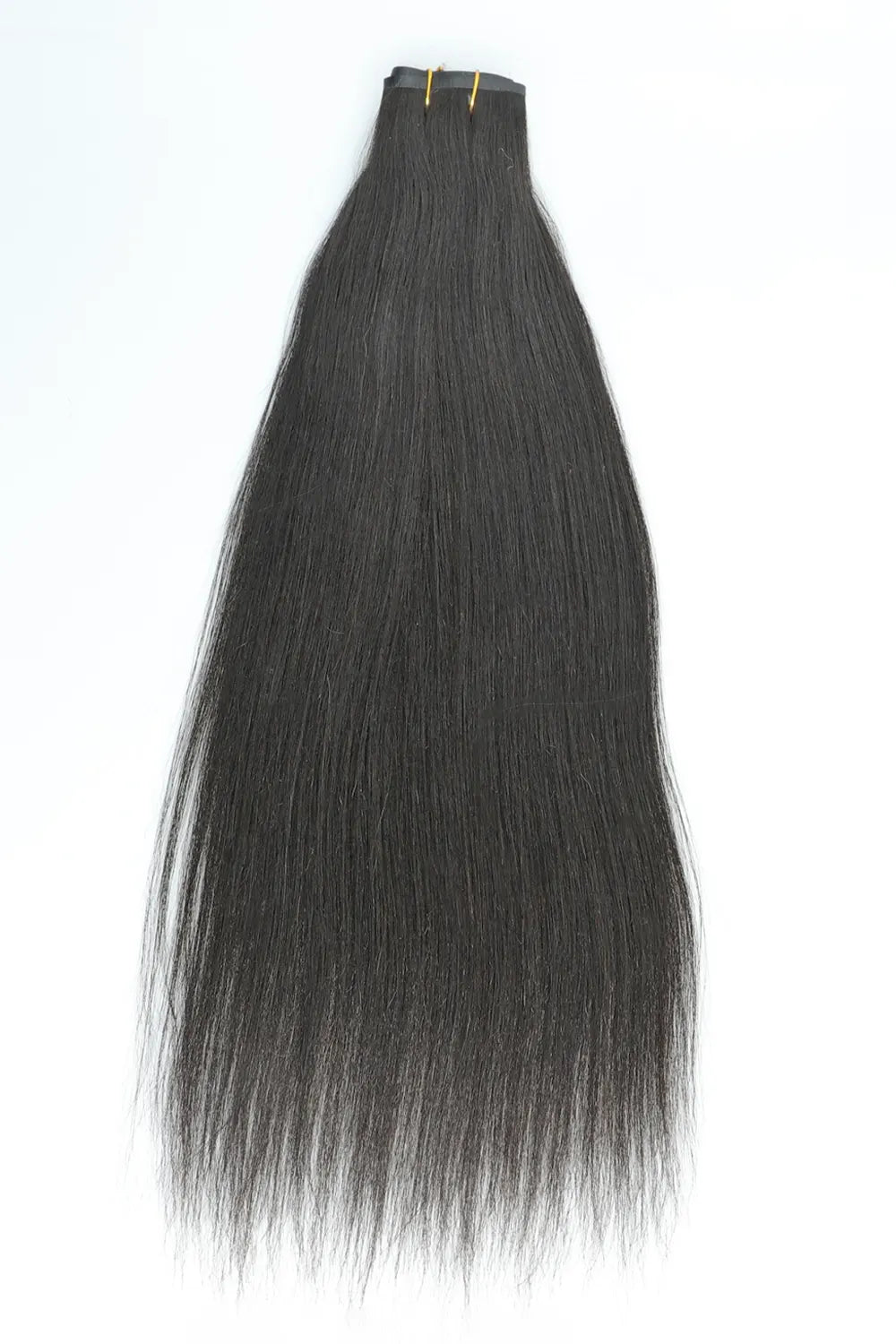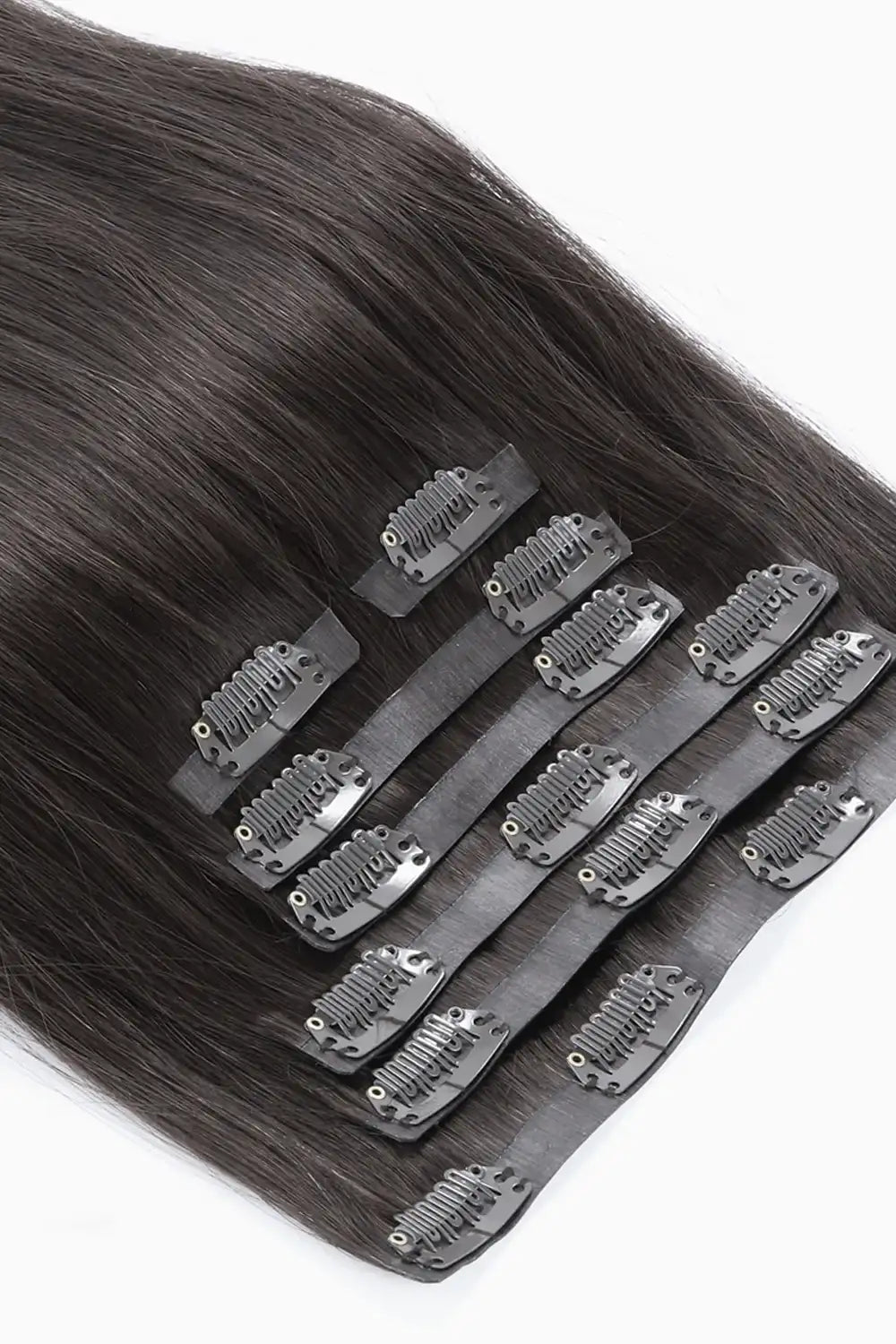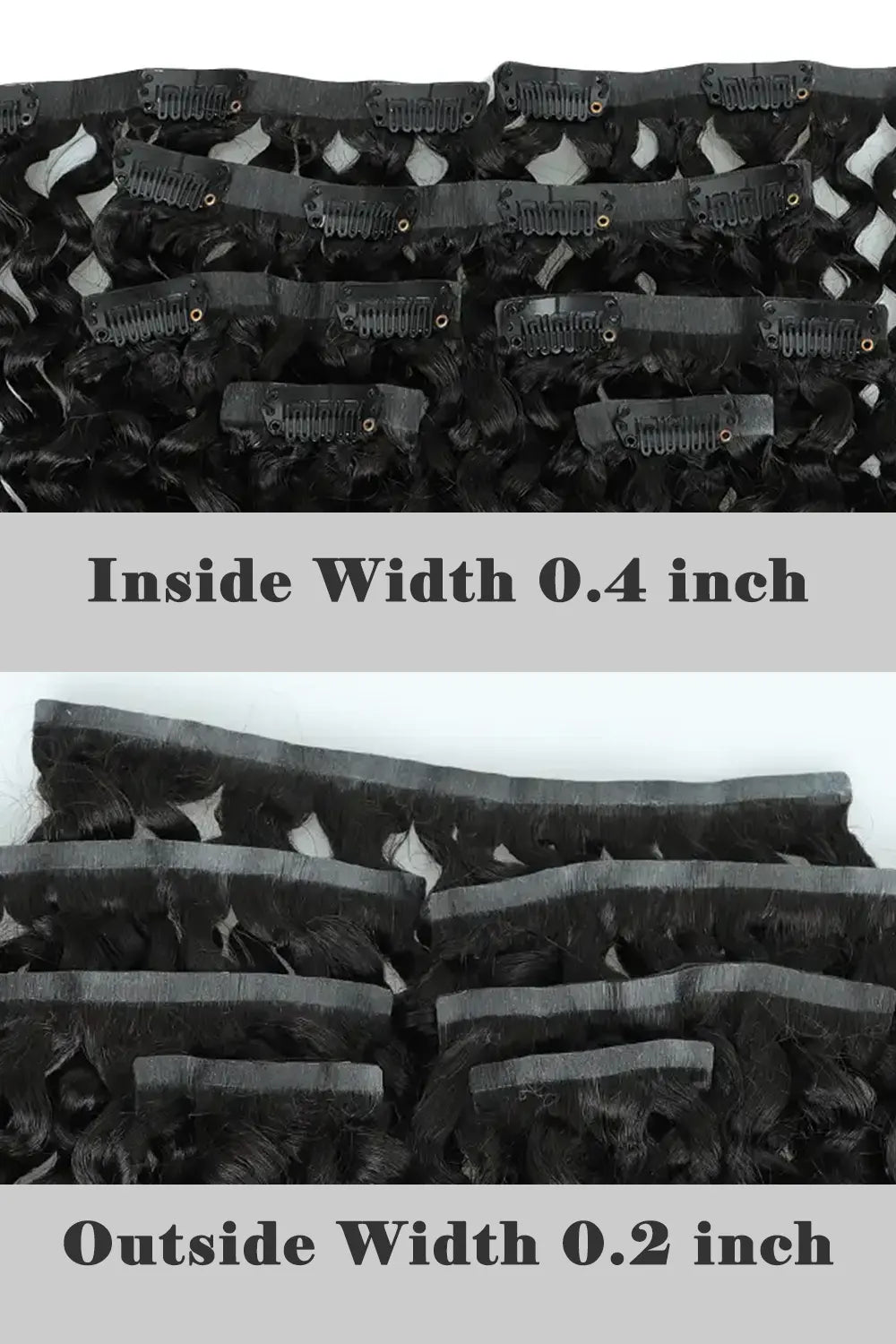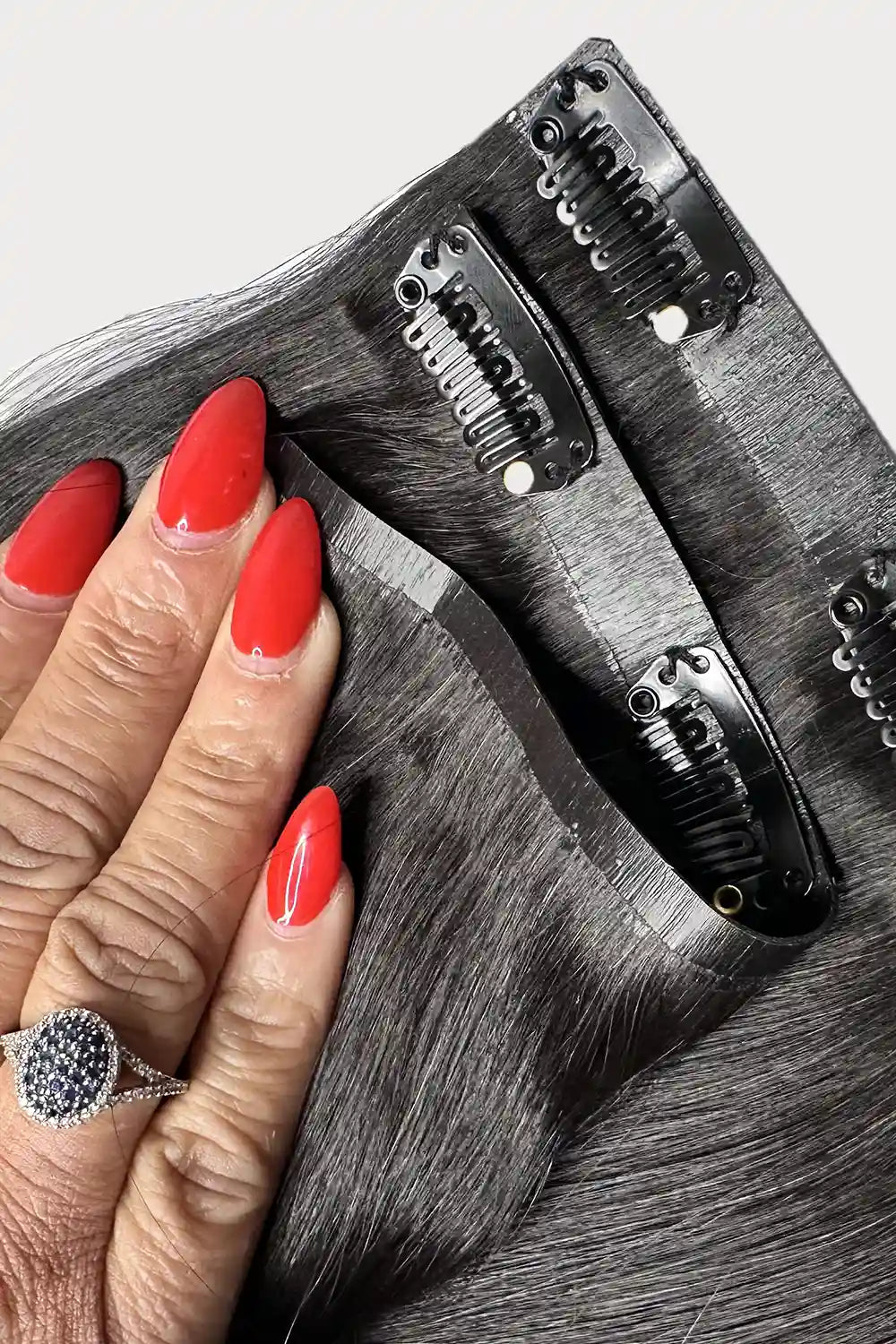 Light YaKi Seamless Clip in Hair Extensions Natural Black 7 Pcs
Regular price
$133.50
Sale price
$89.00
Save $44.50
/
---
Buy More, Save More!
$20.00 off the purchase of 2 packs.
$39.00 off the purchase of 3 packs.
$58.00 off the purchase of 4 more packs.
The discount is applied automatically at checkout!
Save big on Black Friday and Thanksgiving
Dive into our spooktacular savings this season:
Don't miss out on these fang-tastic deals! Limited time only. Shop now and save big!
Stackable Offer!
1. 
Price-Break Discount
12% discount on all products (Automatic)
2. Gift Card
Get a $10 gift card when order over $199.
3. Free Gift
Buy any 3 Bulk Hair and get a bottle of 16 oz braid gel for free (worth $20)!
Get broken hair finishing stick order over $59 (worth $4.9).
✈Free Shipping✈
We ship the goods via DHL\FedEx\UPS\USPS for free. (Order over $59)
Free standard shipping over $29 for USA and most other regions of the world.
The order delivery time is divided into two parts:
a. Processing time:
0-3 working days (Dying/ bleaching colors, doing textures, Increasing density need about 2-5 extra working days).
If you need urgent processing, please contact us in time.
b. Shipping time:
USA: 2-4 working days, Other Countries: 3-8 working days.
98% of customers can receive the goods within 15 days.
Return Policy:
Accept 14-day hassle-free returns, please contact us within 14 days after receiving your package. Contact email: sales@ygwigs.com.
For a complete and detailed introduction, please click on the link below:
Seamless clip-in hair extensions are a new temporary hair extension made of silicone weft and clip-in clips, No glue, No Tape!
It has many advantages: it is easy to install and remove, has a natural appearance, and is comfortable to wear for a long time.
Product upgrade: wide inside and narrow outside, more invisible!
Product Details:
Hair No.: SC07
Hair Color: Natural black
Each set includes 7 pcs, 120g / 150g.
1 x 8" wide with 4 clips.
2 x 6" wide with 3 clips.
2 x 4.2" wide with 2 clips.
2 x 1.4" wide with 1 clip.
Usually recommend:
1 set for adding volume and 2 packs for a full head.
120g for regular users, 150g for thinner hair.
Gurus Reviews:
In this video, the presenter demonstrates how to color natural hair and install natural clip-ins using products from YG wigs. She praises the texture and quality of the YG wigs extensions, especially how they mimic Type 4 hair.⏬

(00:00) The presenter introduces the topic of coloring natural hair and installing natural clip-ins using YG wigs products.
(00:39) She showcases the two sets of 22-inch Yaki straight clip-ins from YG wigs, praising their seamless design and texture.
(01:17) Demonstrates coloring her niece's hair burgundy using L'Oreal High color highlights in magenta and red.
(02:50) Shares tips on how to avoid staining the skin and achieving an even color application.
(04:36) After coloring, she treats and conditions the hair before moving on to dyeing the extensions.
(05:25) Explains her method of hand painting the color onto the extensions, emphasizing the importance of saturating every strand for even coloring.
(06:52) She stretches out the natural hair using a heat protectant and a blow dryer before braiding it in preparation for the clip-in installation.
(07:39) Begins the clip-in installation, sharing tips on achieving a secure and natural-looking install.
(08:46) Works on blending the natural hair with the extensions, using a hot comb to achieve a sleek yet textured look.
(10:09) Applies a product to help blend the natural hair into the extensions better, then lightly layers the hair for a more natural blend.
(11:52) Adds curls to the hair to demonstrate how well the extensions hold a curl, recommending the use of flexi rods and a good hairspray for lasting curls.
(12:55) Finalizes the look and shares her thoughts on the outcome, praising the color match and natural look achieved with the YG wigs clip-ins.
(13:39) Encourages viewers to check the description for links and coupon codes, asking for feedback on the install, and thanking them for watching.
Yg Seamless Clip in Hair Extensions:
We are committed to providing high-quality products and customer-satisfying services.
Made of 100% Remy hair
With the cuticle intact, it can be dyed and ironed. At least 2-3 years lifespan.
It simulates a person's natural hair, consisting of different lengths. The look is more realistic.
Ultra-thin Silicone Wefts
Stronger and more invisible.
Also suitable for short hair and thinning hair
30-second tutorial
Easy to install and remove, do it by yourself.
Diagram for Hair Extensions
Green Line: For adding volume, hair extensions hide nicely in your hair.

Blue

+

Green Lines

: Full head makes hair look thicker and healthier. Large pieces of hair extensions, such as clip-in, tape-in, etc., can be placed here to save time for installation and maintenance.

Yellow Lines

: Front hairline, special attention is required; If you want a simple, seamless, and comfortable fit, you can choose nimi-tape, i-tip, micro ring, or hand-tied tape, which are small and natural.
Check out all the products in our hair extensions collection, all at the same discount. You can combine them according to the characteristics of the products and your preferences.
*This installation diagram is for reference only; different hair stylists will have other installation methods.