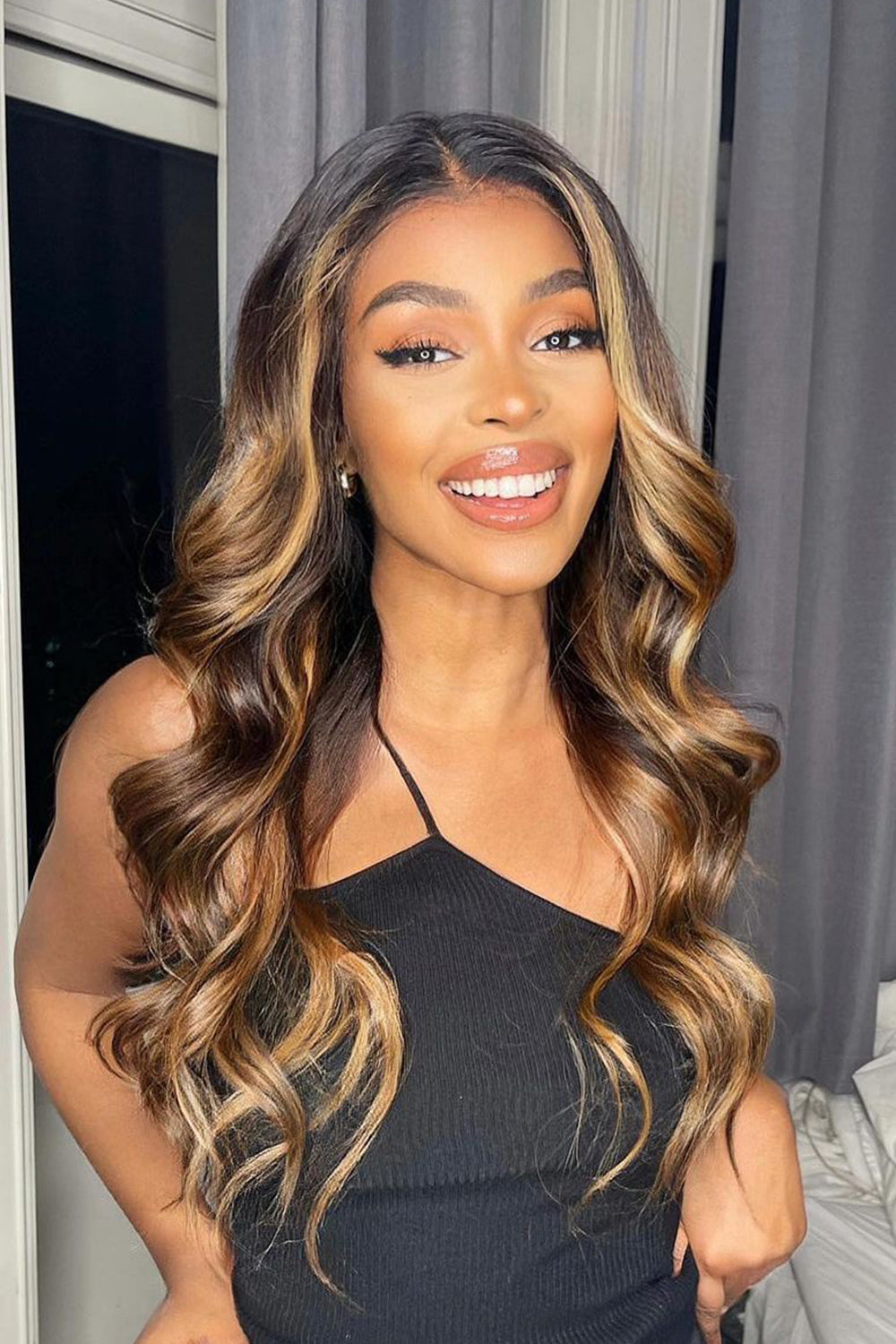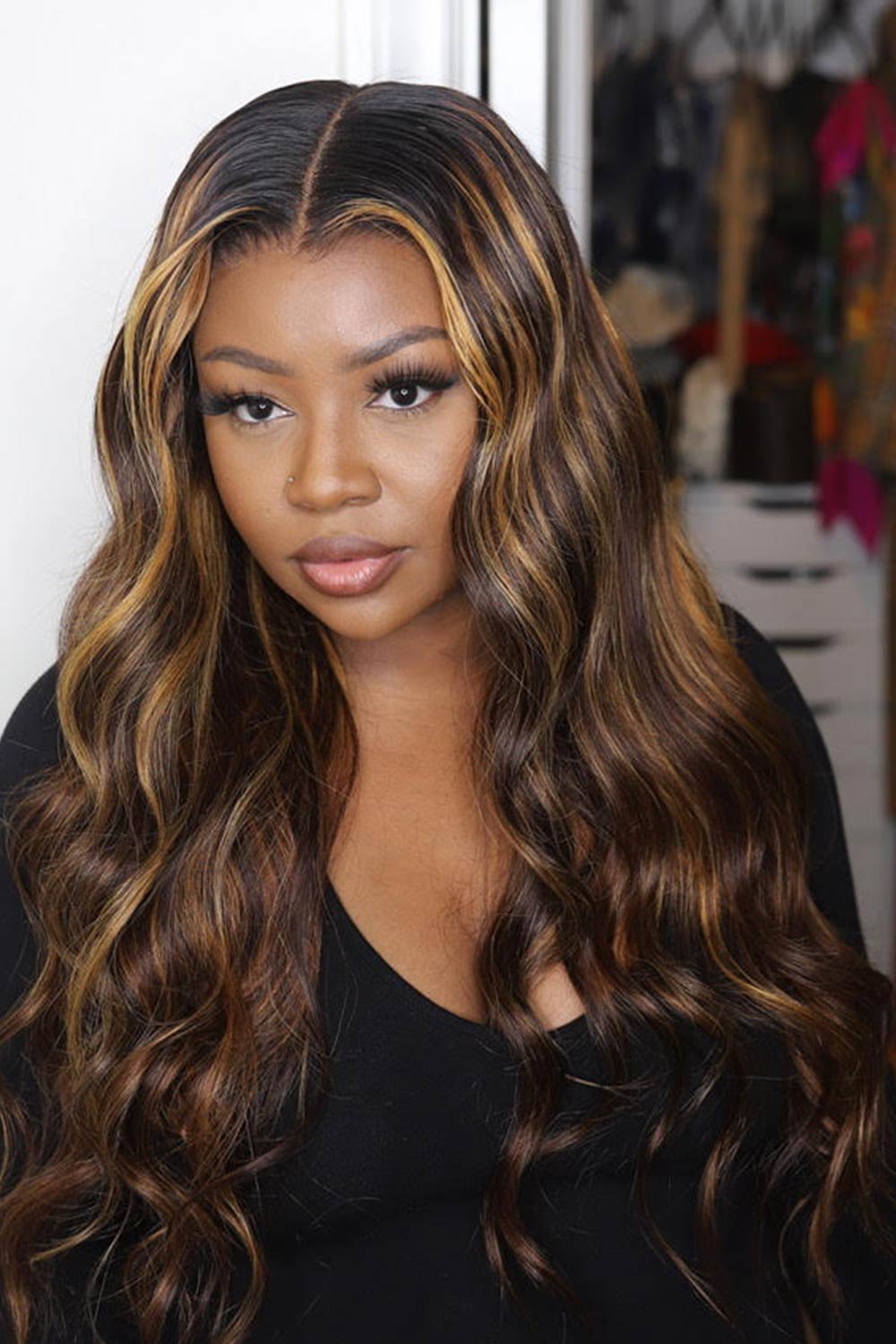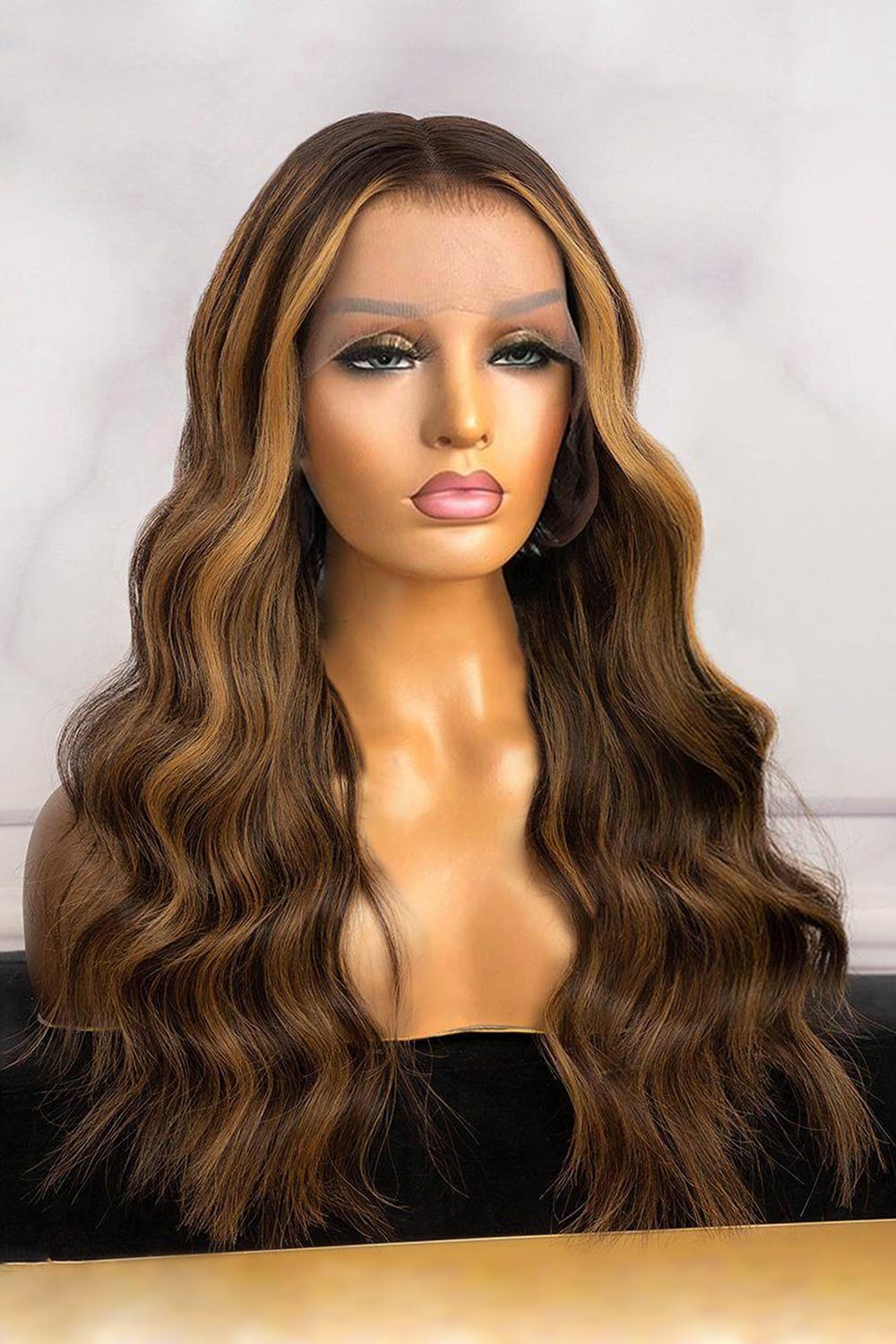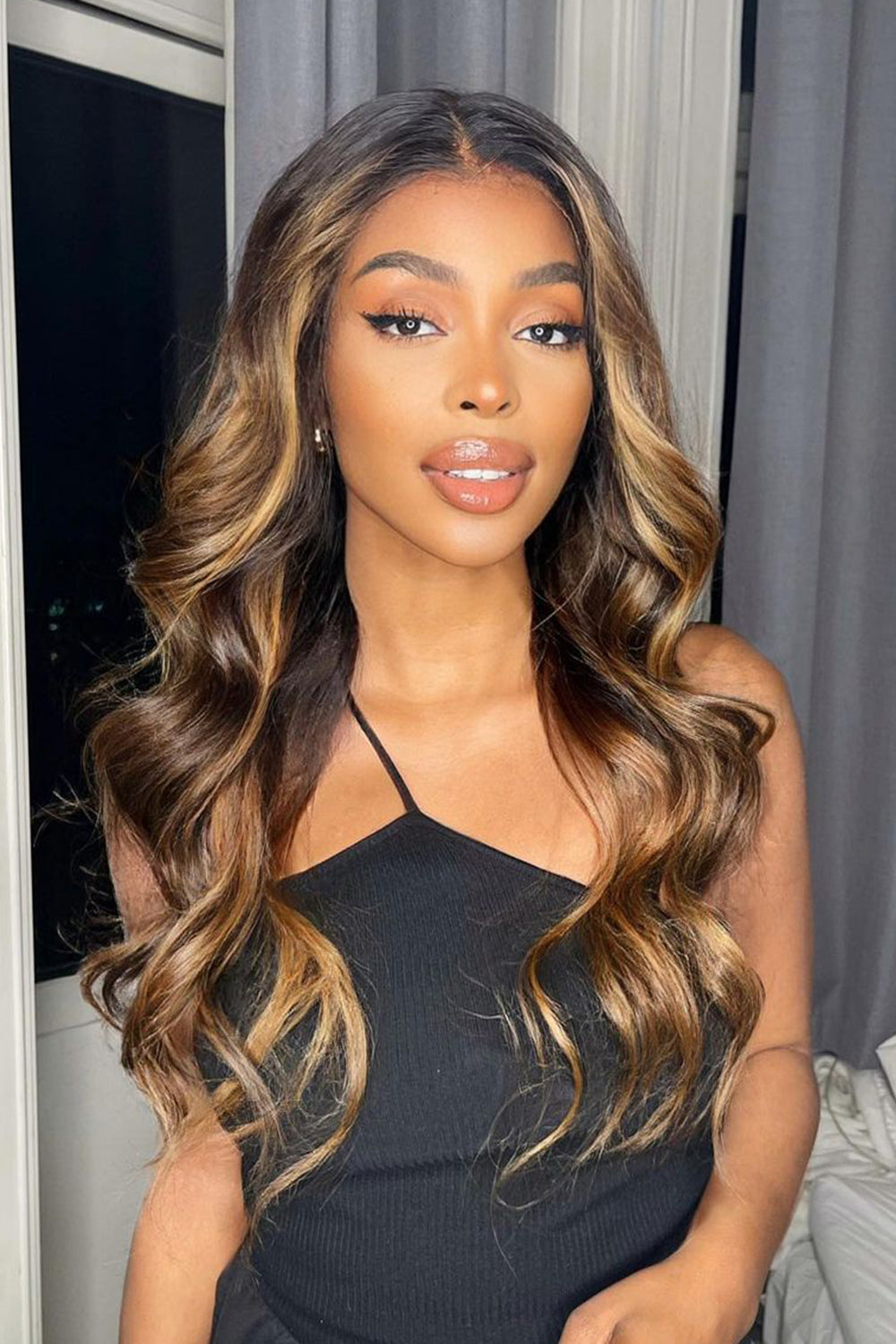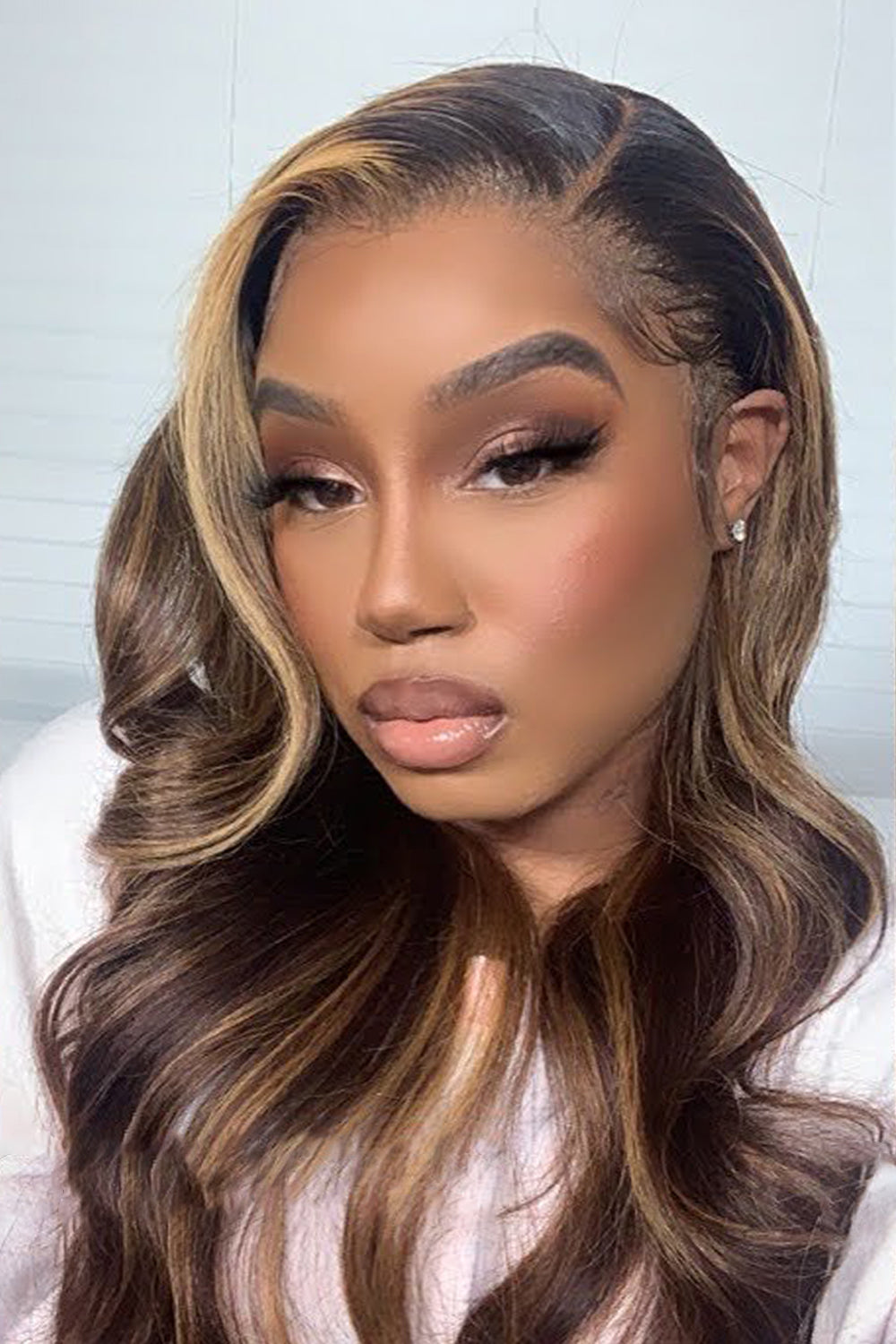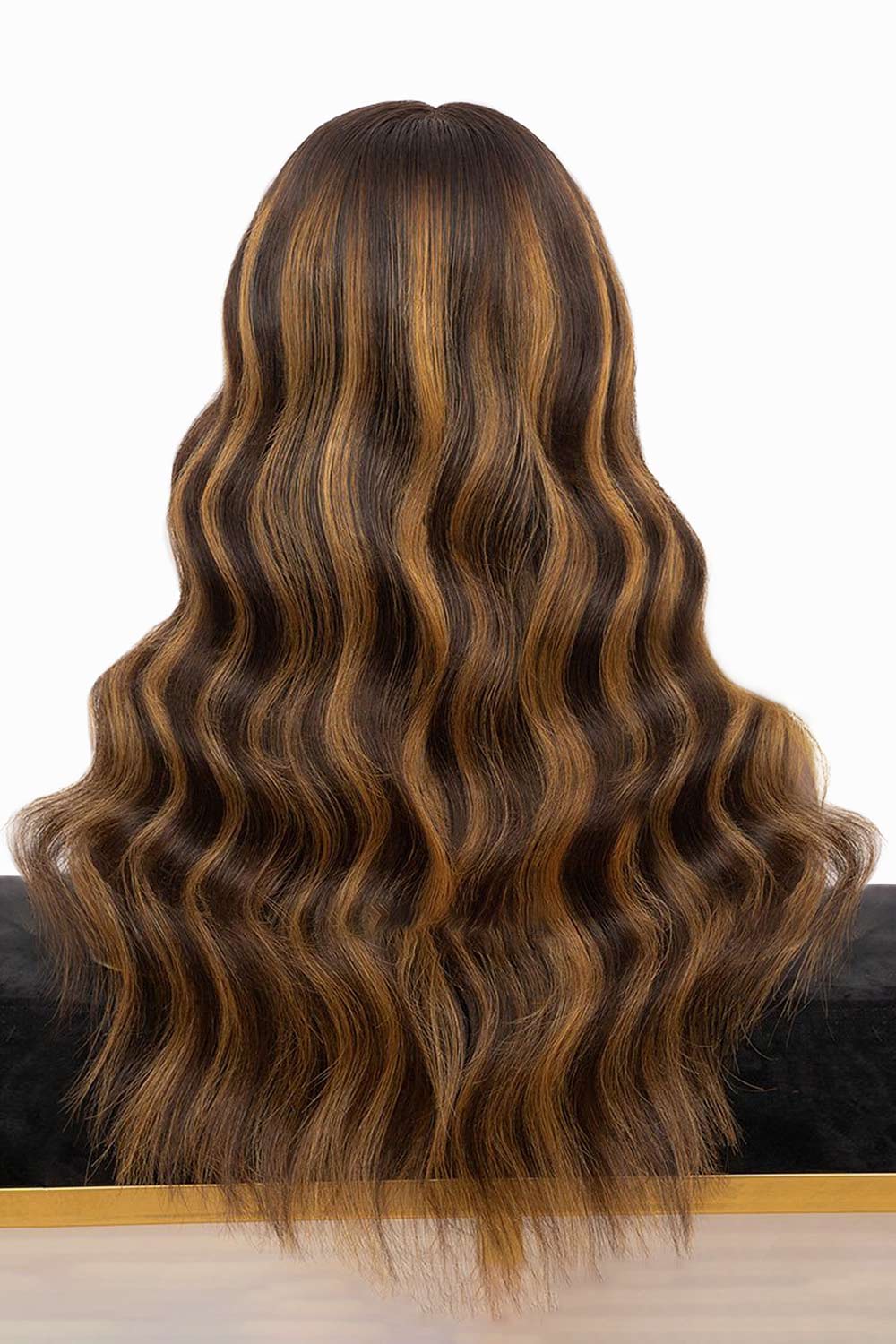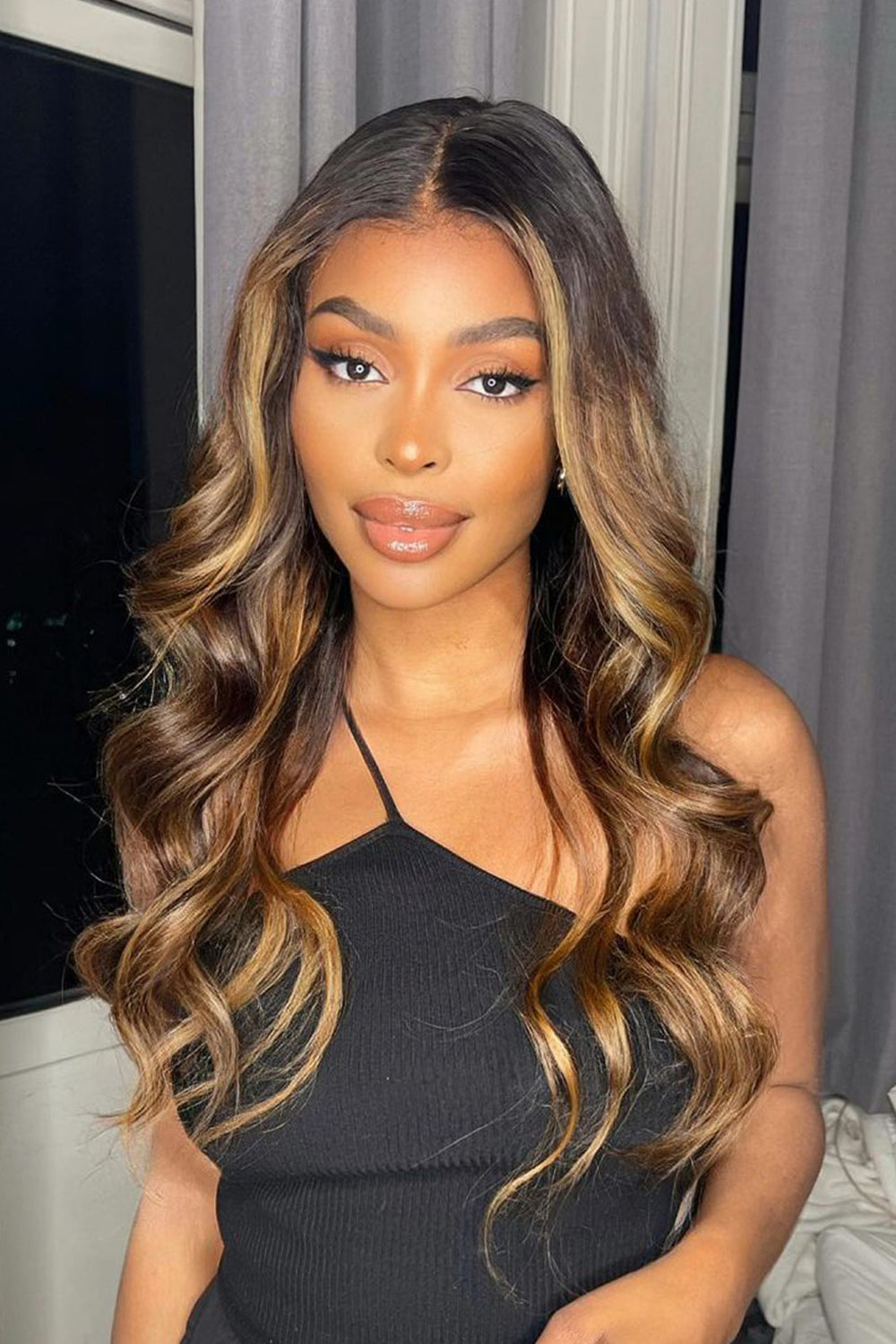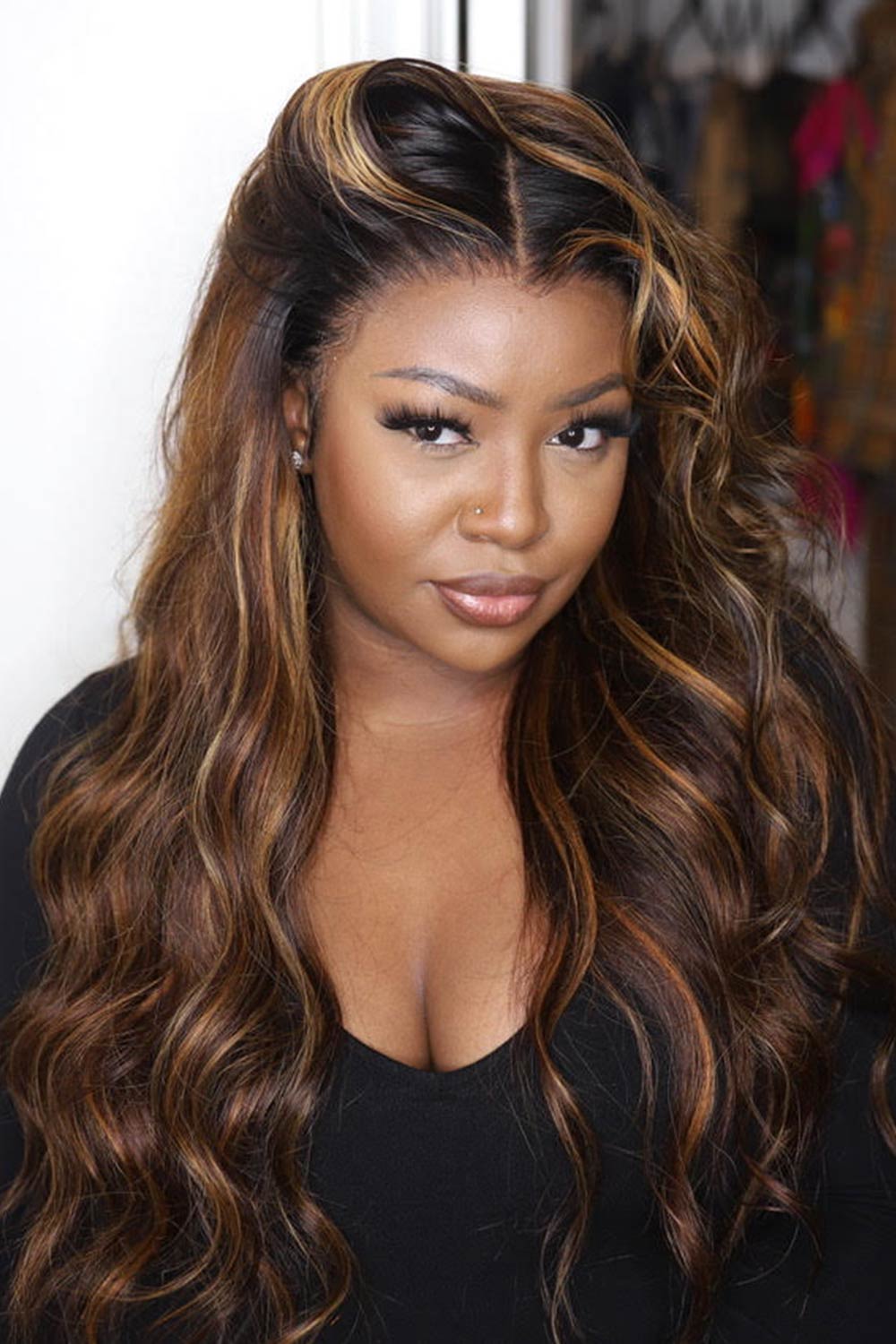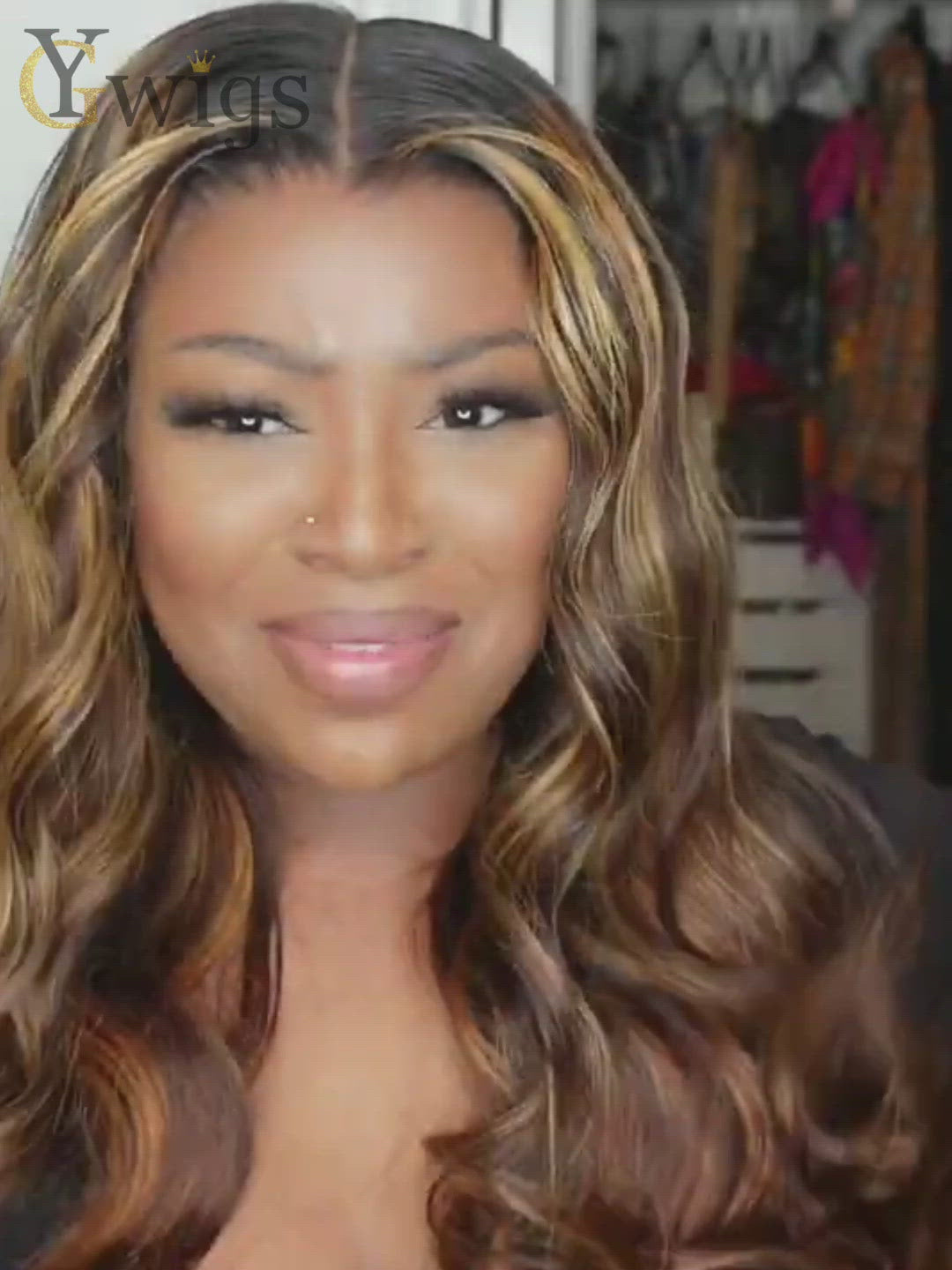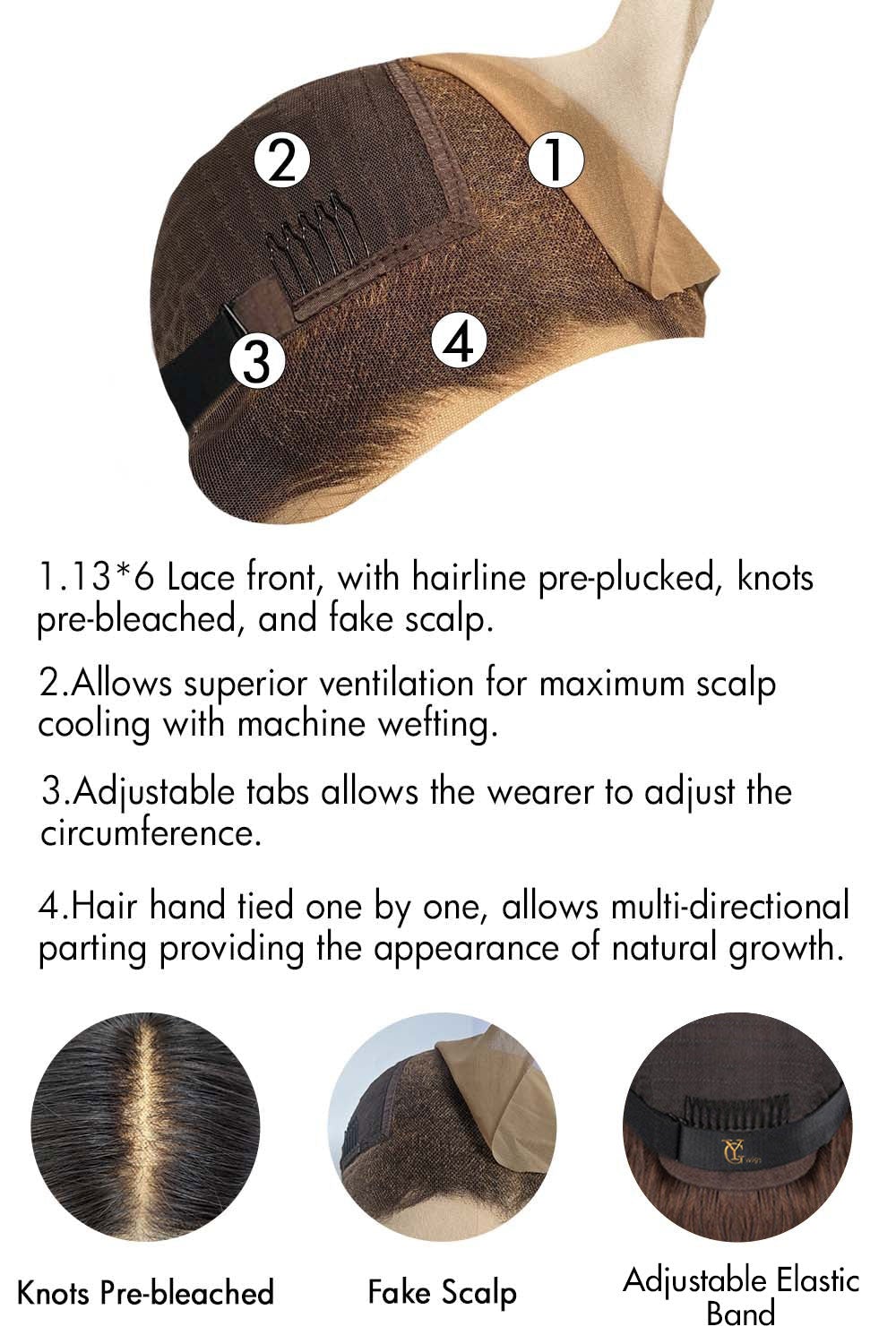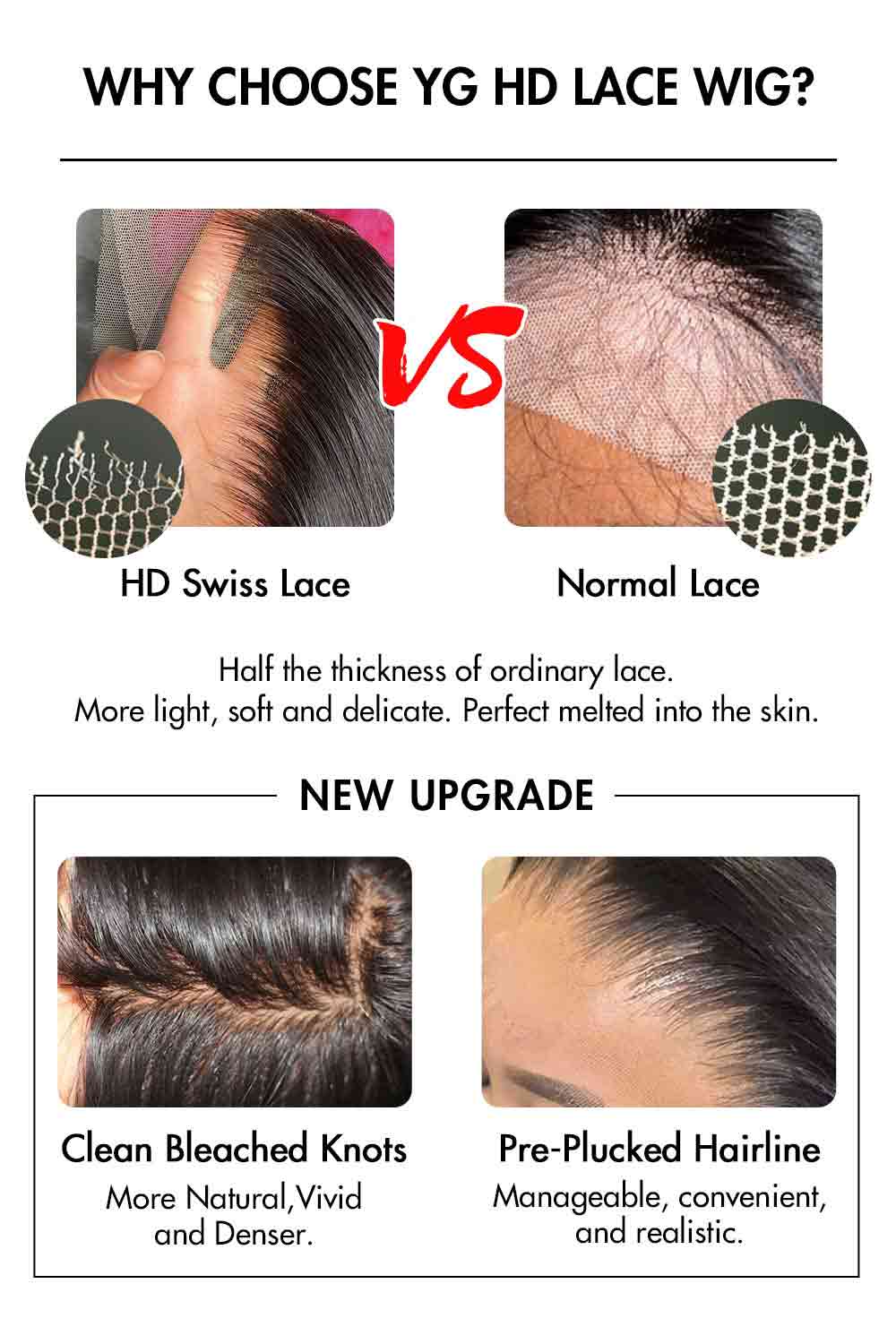 13x6 Highlight Brown Body Wave HD Lace Wig-HD12
Regular price
$367.50
Sale price
$245.00
Save $122.50
/
---
Save big on Black Friday and Thanksgiving
Dive into our spooktacular savings this season:
Don't miss out on these fang-tastic deals! Limited time only. Shop now and save big!
Stackable Offer!
1. 
Price-Break Discount
12% discount on all products (Automatic)
2. Gift Card
Get a $10 gift card when order over $199.
3. Free Gift
Buy any 3 Bulk Hair and get a bottle of 16 oz braid gel for free (worth $20)!
Get broken hair finishing stick order over $59 (worth $4.9).
1. 🎁Free Gifts (With wigs)🎁
We provide FREE gift packs for each order! (VALUE $25)

Storage Bag*1

Spandex Wig Cap*2

Tangle Release Roller Comb*1 (Free for orders over 

$

219)

Wig Grip Headband*1
✈Free Shipping✈
We ship the goods via DHL\FedEx\UPS\USPS for free. (Order over $59)
Free standard shipping over $29 for USA and most other regions of the world.
The order delivery time is divided into two parts:
a. Processing time:
0-3 working days (Dying/ bleaching colors, doing textures, Increasing density need about 2-5 extra working days).
If you need urgent processing, please contact us in time.
b. Shipping time:
USA: 2-4 working days, Other Countries: 3-8 working days.
98% of customers can receive the goods within 15 days.
Return Policy:
Accept 14-day hassle-free returns, please contact us within 14 days after receiving your package. Contact email: sales@ygwigs.com.
For a complete and detailed introduction, please click on the link below:
Key Parameters 
Density-length-capsize are three important parameters of the wig, below we briefly explain how to trade-off.
Density:
The heavier the density of the wig, the more thickness the wig will be. Likewise, higher density will result in a fuller wig.

This is why we recommend a high-density for long hair wig (just a suggestion).
*If you need other densities, please contact us.
Hair Length:
Choose the appropriate length you like, our standard is the length from the top of the head to the end of the hair in a straightened state.

If you are not sure, please choose longer, shortening is much easier than extending, isn't it?
Cap Size:
Cap size contains 6 sizes, Error within 0.5 inches is allowed. The circumference is the main size, if there are two or more different sizes, you need to provide us with all the sizes as the following chart, and we will customize the cap for you.
Tips: Medium is a regular size, Small and others need customization (Need extra 1-3 days, please contact us or note in the order).
Customized cap size will make the order into a custom order, refund requests other than quality problems are not accepted.
| | | | |
| --- | --- | --- | --- |
| # | Item(in) | S | M |
| 1 | Circumference | 21.5 | 22.5 |
| 2 | Front To Nape | 13.5 | 14.5 |
| 3 | Side To Side | 11 | 11.5 |
| 4 | Ear To Ear | 12 | 12.5 |
| 5 | Temple To Temple | 14 | 14.5 |
| 6 | Nape Of Neck | 5 | 5.5 |
The most beautiful thing you can wear is confidence. Indeed, our glueless HD lace wigs equal confidence.
Product Details:
| | |
| --- | --- |
| Hair No. | HD12 |
| Hair Type | 100% Virgin Human Hair |
| Hair Color | Dark Brown with Blonde Highlights |
| Cap Size | Medium(22.5''), others can be customized; please note in the order |
Gurus Reviews:
Tanaania reviews and demonstrates the installation of a highlighted brown body wave wig from YG Wigs, comparing its style to Beyonce.⏬

(01:05) Introduction to the YG wig, a 13x6 HD lace frontal brown body wave wig with highlighted streaks.
(01:46) Unboxing reveals various wig accessories such as wig caps, edge brush, melt band, tail comb, clips, and an unidentified rubber accessory.
(02:25) Details of the wig, highlighting its 20-inch length, body wave texture, and highlight color.
(02:57) Close-up of the wig's Swiss lace, which appears pre-plugged/customized for easier installation.
(04:11) The installation begins by putting on a wig cap.
(04:54) Demonstrates the gluing process to secure the wig.
(05:44) Uses a hot comb to style and flatten the wig top for a seamless look.
(06:35) Adds oil for additional shine and brushes it out.
(07:26) Shares final thoughts on the wig, emphasizing its quality and comparing the look to Beyoncé.
Jess provides a glowing review of a 20-inch, body wave wig from YG Wigs, highlighting its quality, color, and extras that come with the product.⏬

(00:07) Introduction, mentioning the long-standing relationship with YG Wigs and their reliability.
(00:49) Unboxing reveals the wig, a booklet (which occasionally features the presenter), and various wig accessories such as stocking caps, edge brush, adjustable band, and hair clips.
(01:28) The wig's specifications: 13x6 HD Swiss lace, 20 inches long, body wave texture, 150 density, and a highlighted color.
(02:25) Admiration for the transparent Swiss lace and the overall look of the wig.
(03:14) Quick styling interlude with background music.
(04:33) The presenter is impressed by the wig and almost left speechless by its quality.
(05:00) Mention of a coupon code for a discount and the option for staggered payments.
(05:42) Final remarks, emphasizing the recommendation for the wig.
Ashley B. Deck reviews a wig from YG Wigs and praises its design and quality, especially the highlights tailored for women of color.⏬

(00:01) The presenter shares her pride in her improved wig and hair styling skills and jokes about considering professional bookings.
(00:32) She emphasizes the importance of being able to care for her daughters' hair as they grow up.
(01:03) Introduces the wig from YG Wigs and assures viewers of a beginner-friendly tutorial.
(01:56) Demonstrates the preparation process of the wig on a mannequin head, focusing on achieving a flat and natural look.
(03:21) Discusses the importance of plucking the wig's hairline for a customized appearance.
(05:18) Moves on to curling the wig, emphasizing the importance of using heat protectant.
(07:26) Shows the wig install process, highlighting the glueless method and her preference for not using baby hair.
(13:58) Shares her admiration for the wig's highlights and mentions its compatibility with darker skin tones.
(14:27) Showcases the accessories and extras that come with the YG Wig, including a drawstring bag, wig caps, hairbrush, hair clips, bonnet, headband, and a scrunchy.
(15:34) Discusses the importance of preserving the wig at night with provided accessories.
(16:00) Encourages viewers to check the description box for all the products used and provides her final thoughts.
YG HD Swiss Lace Wigs:
HD Swiss Lace wigs are a high-end and new type of lace wigs suitable for all skin tones. They have multiple elastic adjustments and are very comfortable glueless wigs. Therefore, you can take it on and off whenever you want.
13*6 Lace frontal Large and deep, come with hairline pre-plucked, knots pre-bleached, fake scalp, and baby hair around. No plucking, no taping, no damage to your hairline, the lace melts in your skin and you can part it anyway as your preference, In other words, they are right out of the box.
Natural hairline and baby hair: It softly reduces the workload before wearing.
Super clear bleached knots: Ygwigs new upgrade, professional bleaching formula, smaller and more natural knots, but the roots are as strong as before. (Only high-end human hair can do this process).
| | |
| --- | --- |
| | |
| Clear bleached knots | Melts in the skin |
Ordinary Lace VS HD Lace
Compared to Ordinary Lace, HD Lace is more advanced and has multiple benefits that blend well into the skin. The main difference between them is the thickness, ordinary lace thickness up to 0.28 mm while HD lace only 0.15mm ( thinning 54% ).
With Fake Scalp
With this, you don't have to wear a wig cap, to do cornrows, to do bald cap, or fake scalp.
| | |
| --- | --- |
| | |
| Extra fine overlay | No wear no tear |
Dark Brown
Light Brown
Beige
There are three colors to choose from.
See a list with all HD swiss wigs.
Use It Without Glue
1. New technology: lace front to better fit the arc of the head.
2. Widened elastic band: comfortable, offers good grip and helps to adjust the cap size.
3. Four combs: all-around fixation.
4. Tail elastic adjustment belt: adjust cap size, and prevent the wig from lifting.
Glueless Hd Lace Wigs Others
We can provide maximum customization service, please note in the order form or send us an email to explain.