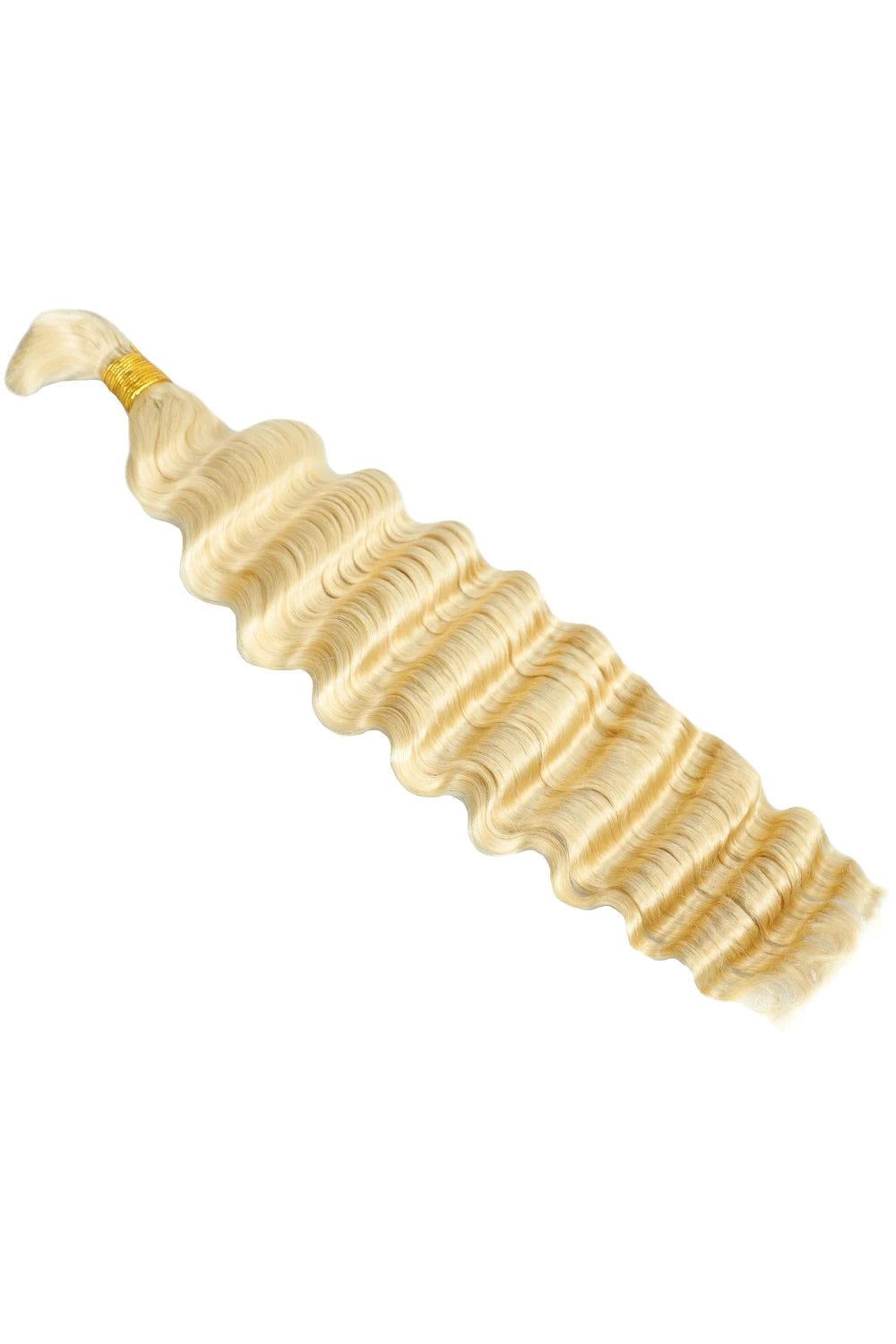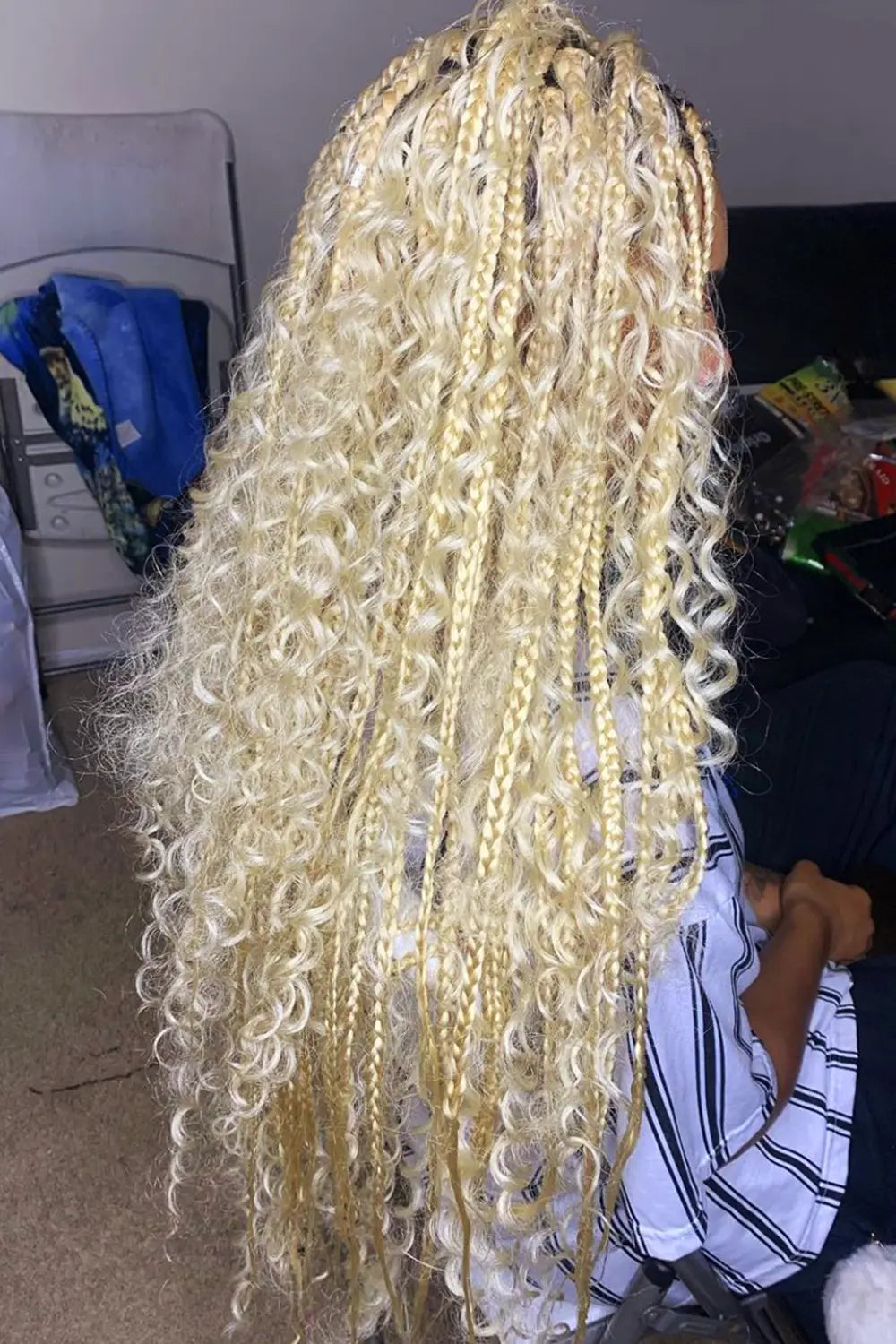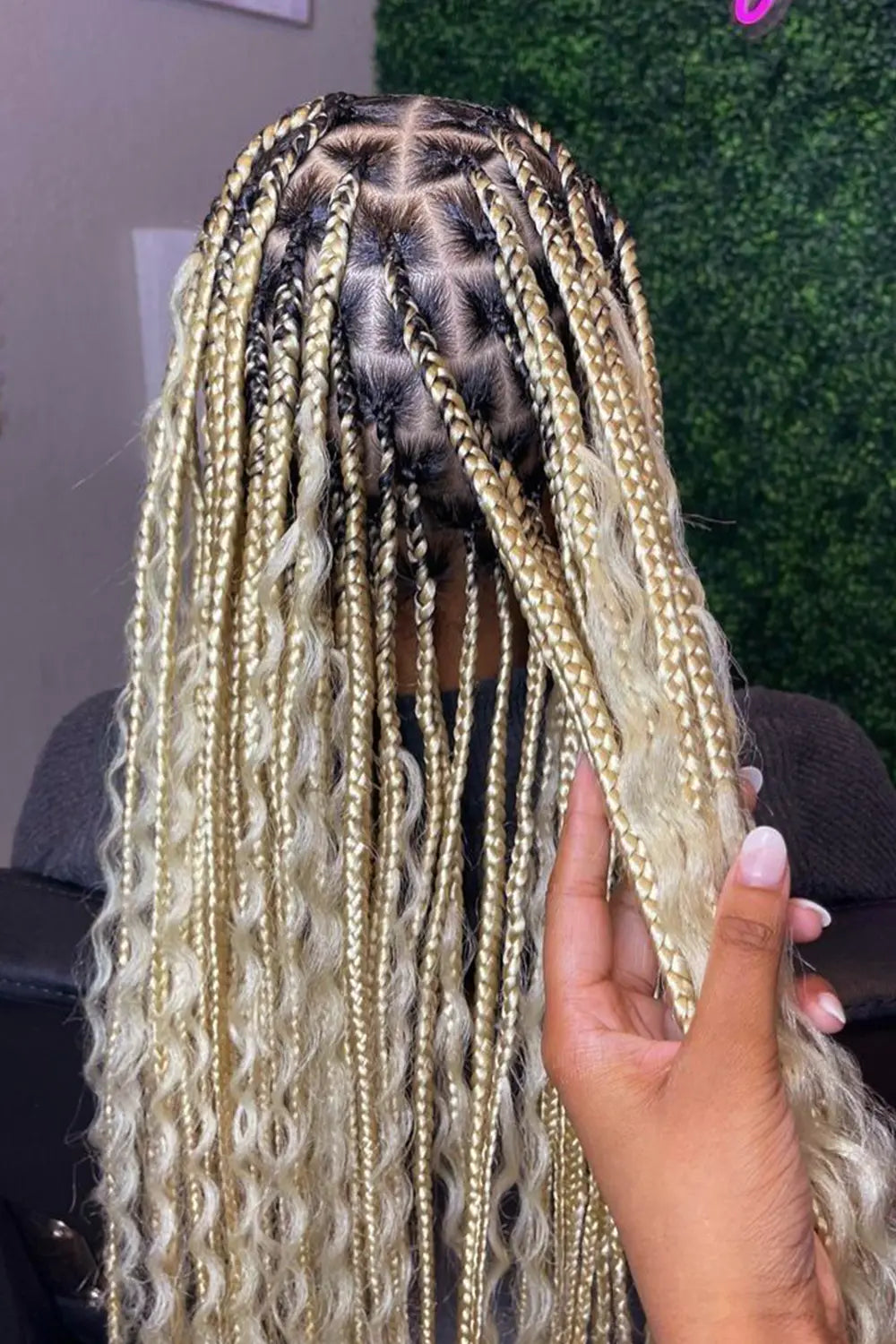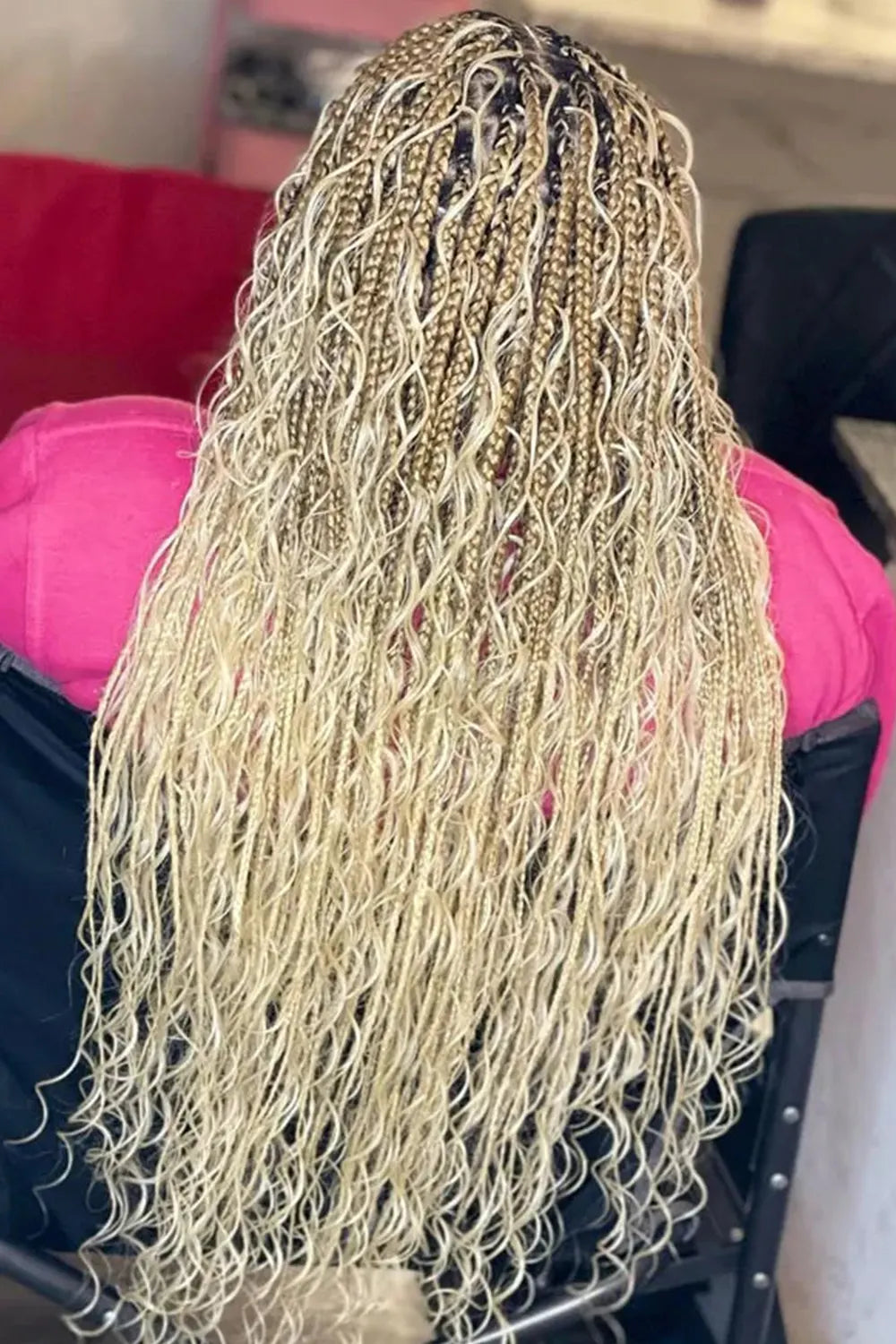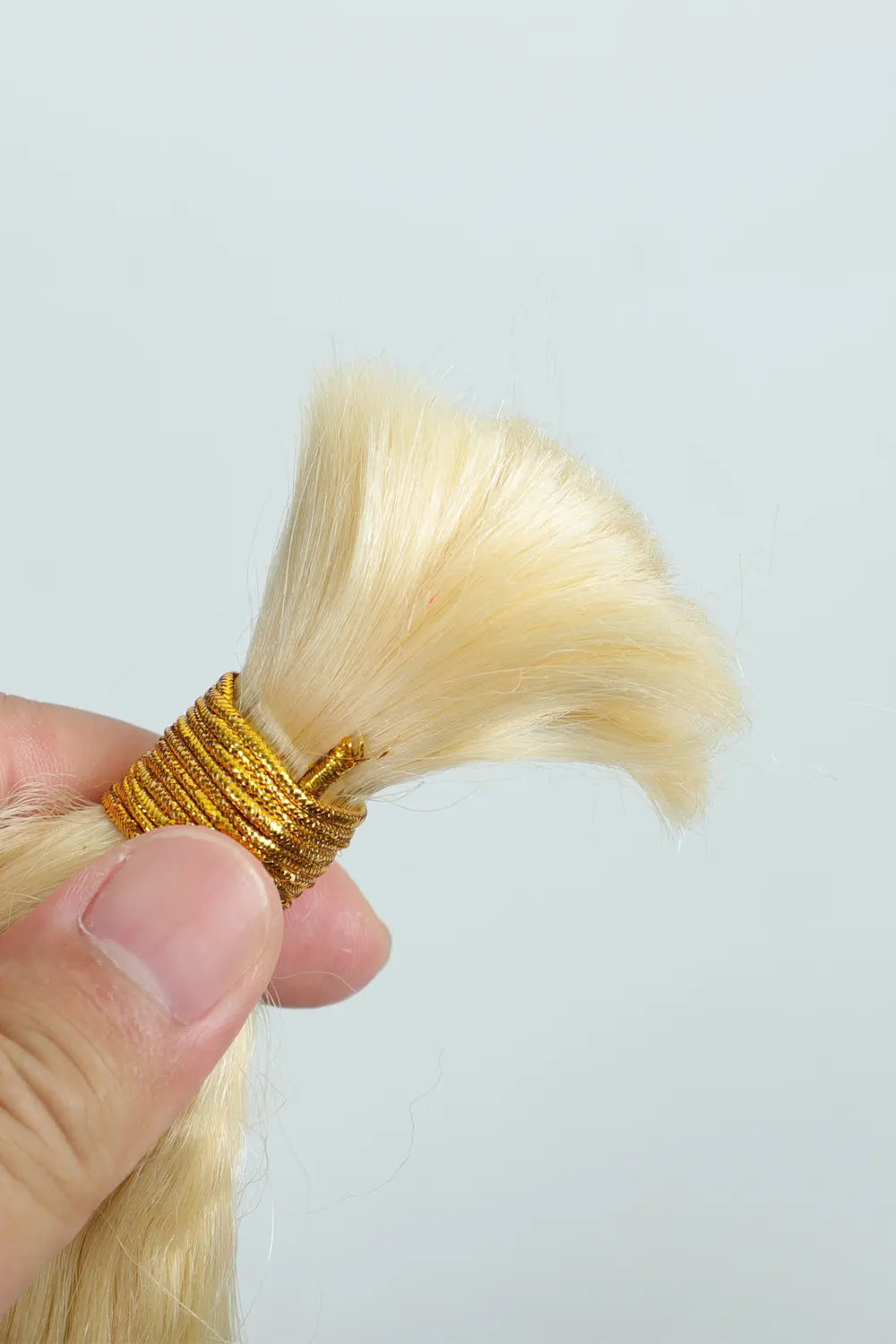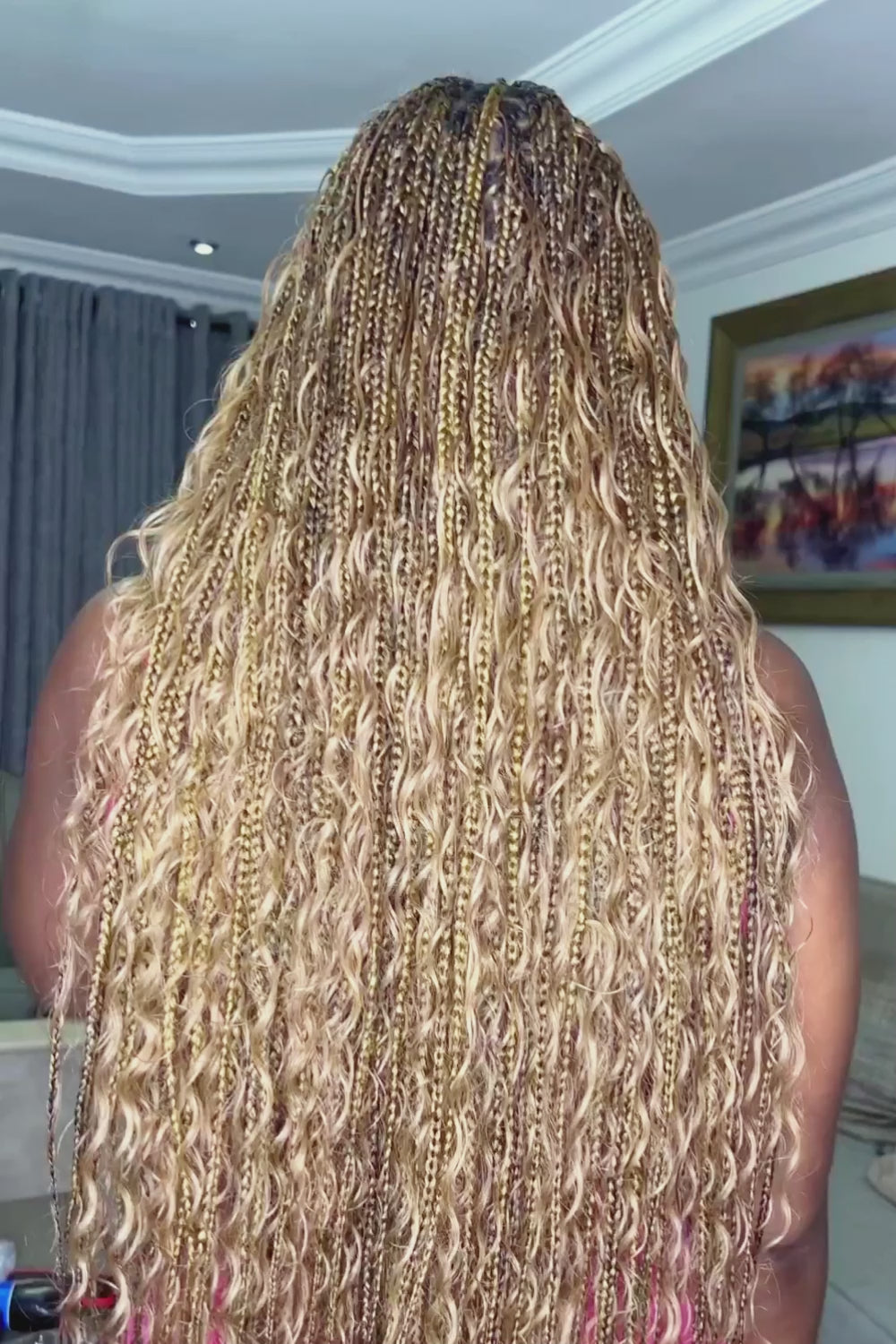 613 Blonde Deep Wave Bulk Human Hair BU04
Regular price
$90.50
Sale price
$69.00
Save $21.50
/
---
Buy More, Save More!
$20.00 off the purchase of 2 packs.
$39.00 off the purchase of 3 packs.
$58.00 off the purchase of 4 more packs.
The discount is applied automatically at checkout!
Save big on Black Friday and Thanksgiving
Dive into our spooktacular savings this season:
Don't miss out on these fang-tastic deals! Limited time only. Shop now and save big!
Stackable Offer!
1. 
Price-Break Discount
12% discount on all products (Automatic)
2. Gift Card
Get a $10 gift card when order over $199.
3. Free Gift
Buy any 3 Bulk Hair and get a bottle of 16 oz braid gel for free (worth $20)!
Get broken hair finishing stick order over $59 (worth $4.9).
✈Free Shipping✈
We ship the goods via DHL\FedEx\UPS\USPS for free. (Order over $59)
Free standard shipping over $29 for USA and most other regions of the world.
The order delivery time is divided into two parts:
a. Processing time:
0-3 working days (Dying/ bleaching colors, doing textures, Increasing density need about 2-5 extra working days).
If you need urgent processing, please contact us in time.
b. Shipping time:
USA: 2-4 working days, Other Countries: 3-8 working days.
98% of customers can receive the goods within 15 days.
Return Policy:
Accept 14-day hassle-free returns, please contact us within 14 days after receiving your package. Contact email: sales@ygwigs.com.
For a complete and detailed introduction, please click on the link below:
Our double-drawn bulk hair uses higher-grade hair, which is consistent in thickness from root to end, with only a few short hairs. They are fuller, fluffy, not easy to tangle and shed, and have a long service life—a good choice for braids.
Product Details
Hair No.: BU04
Hair Type: Cambodia Virgin Hair
Hair Color: 613 Blonde
Weight: 100g/Bundle
Gurus Reviews:
Dreamlocs features a review and tutorial on using YG Wigs' 20-inch loose wave hair for boho braids, specifically in a blonde shade (color 613). She rates the hair 10 out of 10 and mentions her anticipation for her client's feedback over time.⏬

(00:01) The reviewer introduces YG Wigs' loose wave hair for blonde boho braids and mentions the challenge in finding good blonde hair.
(00:58) She appreciates the hair's fullness, softness, and shine, contrasting it with another coarse, dry hair she purchased from Amazon.
(02:01) The hair's versatility for braiding is emphasized, and she describes its length and curl pattern, which she finds appealing.
(03:07) She mentions experimenting with purple shampoo and dyeing a strand, showcasing how the hair can be customized while retaining its wave pattern.
(04:20) A detailed tutorial on braiding the hair into her client's hair is provided, highlighting a technique for securing the extensions within the braids.
(07:03) She's thrilled with how quickly the hair responds to purple shampoo, changing to an ash blonde, and later to a grayish tone with a second rinse.
(08:22) The successful dyeing experiment is shown, and she rates the hair 10 out of 10 for exceeding her expectations, especially for colored hair.
(08:56) She anticipates more feedback from her client over time and encourages viewers to stay tuned for more on colored hair and different styles.
Kluermoi showcases a blonde hairstyle created using bundles from YG Wigs in this tutorial. She praises YG Wigs for the soft and tangle-free quality of their hair and shares a new installation technique, which involves knotless crochet braids, to achieve the desired look.⏬

(00:00) Claire Moy introduces the style she achieved using blonde hair bundles from YG Wigs.
(01:01) She expresses how soft and tangle-free the hair is, and mentions her new technique for installing the hair.
(02:05) Claire shows the accessories provided by YG Wigs along with the hair bundles.
(02:51) She explains how she blended different colored bundles to achieve a specific look.
(03:32) Demonstrates her technique for achieving a knotless crochet look on her own hair.
(04:52) Mentions she washes her hair post-installation to remove excess product and keep the hair soft.
(06:48) Shares the importance of preparation and pre-parting hair for easier braiding.
(07:24) Advises viewers to pre-wash extensions before installation, although she washed them post-installation, enhancing the curls and removing product residue.
(08:06) Claire shares the final look and different ways to style the hair, showing off the versatility of the hairstyle.
Double Drawn Hair vs Single Drawn Hair
| | |
| --- | --- |
| Hair Type | Hair Volume |
| Single Drawn | About 25% full-length sized hair + 75% short hair |
| Double Drawn | About 50% full-length sized hair + 50% short hair |
| Super Double Drawn | About 80% full-length sized hair + 20% short hair |
Some Useful Tips for Braiding with Bulk Hair
When using bulk human hair to braid, there are several factors that you should pay attention to:
Hair Prep: Your natural hair should be cleaned and conditioned before braiding. This will ensure it is in good condition and looks as natural as possible.
Matching Hair: The color and texture of bulk hair should match your natural hair as closely as possible unless you want a contrasting look. A mismatch can make braids look unnatural.
Braiding Technique: Braiding requires skill, and braiding too tightly can cause tension headaches and even traction alopecia (hair loss due to stress on the hair). It's usually a good idea to have a professional braid your hair, especially if you're new to it.
Hair Care: Regular care is required to keep your hair and scalp healthy after braiding. This includes regular washing (be mindful of the scalp underneath the braid), moisturizing, and not letting the braid sit on for too long. It is generally recommended to remove or redo braids after 6-8 weeks to prevent hair and scalp damage.
Remember that everyone's hair is different, so what works best for one person may not work well for another. It's always a good idea to consult a professional stylist to find the best methods and products for your particular hairstyle and needs.